Summary: Allowing visitors to contact you with the Tblet contact system means you will receive secure messages from the visitor without revealing your email address.
1) Click the Slate Settings link on your home page

2) In the Slate Settings window, check the Tablet Email Contact Form box

*If checked, this places a Contact link below your Tablet title that when clicked, allows visitors to send you a message via the pop up message form.

3) Click the Submit button

to save your changes

---

Visitors can now contact you using the link on your Tablet.

Clicking the link opens the Send Message pop-up window. Visitors simply complete the required information and click Submit.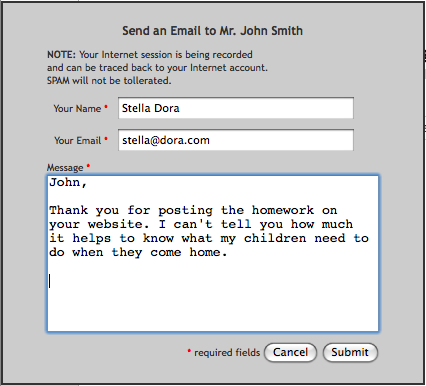 You receive the message as an email, however, the visitor never has access to your actual email address.