To add a New page to your drop down menus.
Navigate to the parent tab of the menu where you want to add the page
Select "Add a New Page" from the bottom of the menu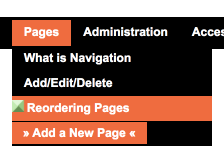 A pop up will appear asking if you want to continue

Click OK
Click on the top parent menu again to reveal the drop down, you should see your New Page.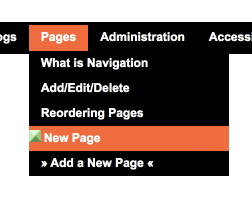 Click the edit icon to the left of the page title and change the title

Click Save.
Click the parent menu item again to reveal the drop down with your new page title.