Giving your events titles and descriptions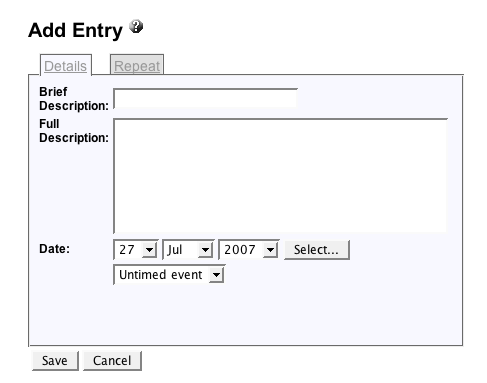 1) Enter the title of your event in the the "Brief Description" area.
*The "Brief Description" appears on the calendar date:


2) Enter a description for your event in the "Full Description" area.


*The "Full Description" will appear when event is scrolled over...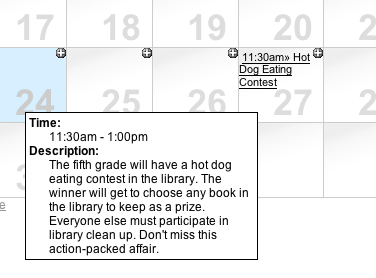 and also when clicking on the Brief Description...