To Add an Entry to the Calendar

3) Click the + symbol

on any calendar date to open the Add Entry window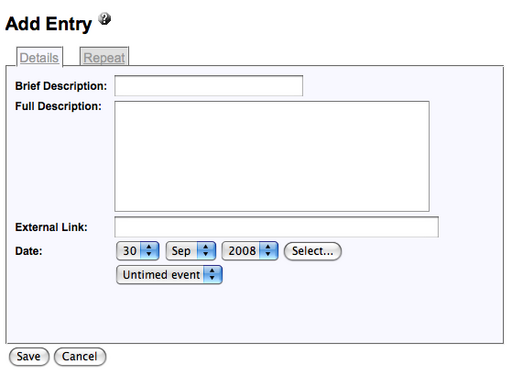 Enter the title of the event (Brief Description) & a enter the Full Description if desired






Advanced User Tip:
If you want to embed a hyper link to another site, file or page on the web, enter it in the "External Link" field.




Verify that you are entering the event on the correct date change the date if necessary by selecting the correct date from the drop down menus.

Select the type of event you are adding, Untimed, Timed or All Day




If you select "Timed Event" enter the time that the events starts


Set the "Duration" of the event in hours or portions thereof.


Click "Save"

---
Your new event appears on the calendar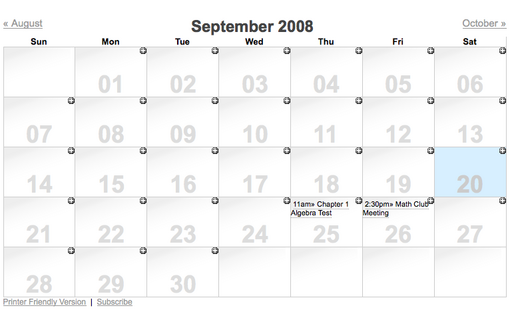 Visitors can hover over the text of the event to see the details of the event in a floating window. Close the event using the X in the top right corner, or select another event from the calendar.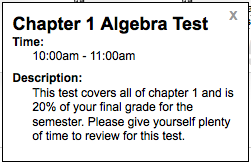 Refresh your Tablet using your browser "refresh" button and the event also appears in the "Upcoming Events" list directly under the calendar.