For customers who have opted for an online store and/or cart feature, creating "add to cart buttons" is an easy process. Here is how:
First open a content area and place your cursor where you would like the "add to cart button" to be placed.
Next locate the cart button in the editor toolbar.
The cart button looks like this:


Click on the cart button, and fill in the fields that appear for the item you are selling.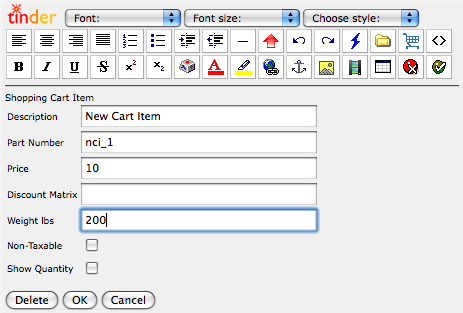 After you have filled in the appropriate fields, click the

button and your "add to cart" button will appear in your content area in the place where you last had your cursor.

Click the "save" icon to save your changes.